STSM at Helmholtz-Centre for environmental research (UFZ)
Dr. Andreia Ribeiro, a postdoctoral researcher from ETH Zurich, Switzerland, joined Jakob Zscheischler (UFZ) and Doug Richardson (UNSW) for 6 days in late August 2023, at UFZ in Leipzig, Germany, to collaborate on topics related with large ensemble modelling of fire activity. This STSM coincided with Doug Richardson's visit to UFZ, facilitating the collaborative environment and exchange of expertise.
by Andreia F. S. Ribeiro

---
The primary goal of this STSM was to facilitate communication and promote collaborations on fire-related topics. During this brief research stay, I actively engaged in collaborative discussions with experts on compound events and wildfires and investigated fire activity in regions associated with wildfire disasters, including southeastern Australia and western USA. Additionally, we explored bias-correction methods of large ensemble climate outputs. Our work continues, so stay tuned for updates!
 
Outside of the exciting work and discussions, I enjoyed spending time with the UFZ team and exploring Leipzig, specially the Cospudener Lake and the parks.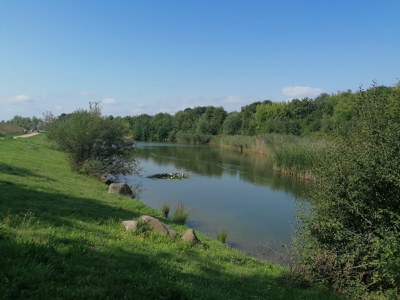 Thanks to the EU COST Association and COST Action CA19139 PROCLIAS for supporting this STSM.