Interdisciplinary training school on forest ecosystems: technologies, biodiversity, modelling
In July, more than 80 PhD students, postdocs and senior scientists from 24 countries all over Europe came together at the Slovenian Forest Institute, Ljubljana, to learn from each other and strengthen networks across disciplines.
by Mats Nieberg, Laura Dobor, Olalla Díaz-Yáñez, Katarina Merganicova
---
For the first time, three different COST Actions (CAs) joined forces to organize an event together. The training school was a hands-on experience in different fields of research connected to forest ecosystems and revolved around questions from how animals perceive the forest, over why lichen species grow where they grow, to how Slovenian forests might look like in a hundred years from now.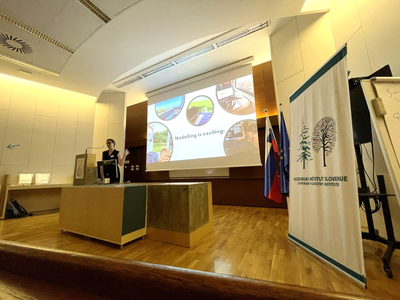 PROCLIAS was one of the three CA planning and implementing the training school which covered three interlinked topics: close-range technologies for forest structure assessment (CA 3DForEcoTech), multi-taxon forest biodiversity (CA BOTTOMS-UP), as well as empirical and process-based forest modeling (CA PROCLIAS). Besides training in theory, methods and hands-on exercises of the three topics, the training school highlighted and utilized links between the topics to promote an interdisciplinary research perspective.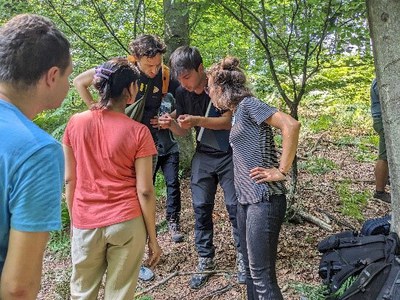 During the training school, point cloud and multi-taxon biodiversity data were collected in the forest, datasets were analysed and modeling techniques for inference and projection were applied on the data. Highly interactive exercises enabled a deep exchange between scientists with different backgrounds as all participants went through all three topics during the week-long school within a mixed group of close-range techies, biodiversity experts and forest modelers.
In the forest modelling session of the training school, organized by PROCLIAS trainers Laura Dobor, Olalla Díaz-Yáñez, Katarina Merganicova and Mats Nieberg, participants applied the state-of-the-art process-based forest model iLand on the forest plots that they had visited for data collection two days earlier. Species distribution and biodiversity indices for a 100 year period were strongly affected by the climatic conditions and the exercise provided insight about the climate change impact as simulated in the model.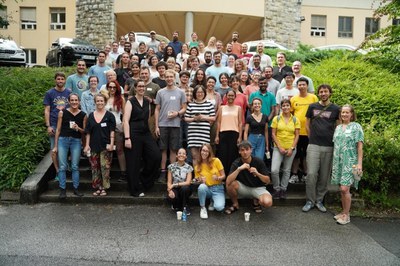 Output
The aftermovie can be found here.
The material to do this exercise can be found here.
Each participant brought a poster sharing their current research and discussing it in one of the poster sessions with fellow participants and the trainers. The whole week was accompanied by a videographer who will produce a short documentary about the training school from various points of views by the end of the summer - so stay tuned.
We very much thank EU COST Association and the COST Action CA19139 PROCLIAS for supporting this training school.